---
INTRODUCTION
---

A tiny piece of tranquillity nestles quietly between the Cederberg mountains, wild proteas adorn this landscape graced by streams and rivers which flow through the farm complete this paradise. Suikerbossie (Protea Bush) is part of the Hanekom family since 1767.
In 1978 Solly Hanekom started clearing the 1,450 hectors of virgin soil and planted a few peach & prune trees. It was only in 1982 when Johnie and Karin started developing it as a first generation citrus farm.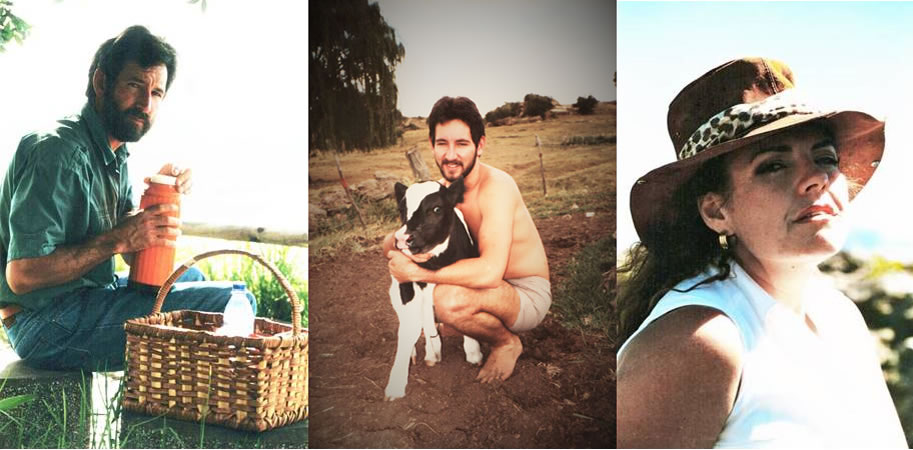 The founders of Suikerbossie
---
In 1999 A non-paying campsite for friends to enjoy was established. Those friends brought friends who insisted on paying which eventually led to the clearing and establishment of the 15 current sites which has blossomed into a secluded private sanctuary for those wanting to get away from the mundane city life. This is as close to nature that one gets where the pristine pollution free night skies open up a whole new world of star gazing.
This area is renowned for its breath taking star gazing where stars literally light up the sky and reveal a brand new world unseen by city dwellers. The various hiking trails are an adventure of their own revealing fossilized impressions in rock formations.
In the family for more than 200 years
---
Bushmen paintings decorate the secluded caves and camping there overnight is recommended to experience what our ancestors experienced thousands of years ago. The hiking trails rise up to 1,800ft in height and can be a daunting task to the young and inexperienced hikers but an absolute feast for the experienced hiker.
Test your vehicles 4 x 4 capabilities on our 6km grade 3 trail NOT for the feint hearted (Do not attempt without a 4 x 4 ) If your vehicle has running boards they need to be removed. Doing an evening cruise in your vehicle, switching on your hand held spotlight reveals a fantasy realm of different coloured glowing eyes.

Experiencing the farm life
---
These eyes can be attributed to the various wild animals that roam on the farm. Leopards, Baboons, Ribbok, Klipspringer, Porcupine, Rabbits' and Foxes are definitely on this menu. Pop into a Kayak , tube or don a pair of goggles and explore the river system .Waterfalls complete this tranquil setting with fresh mountain streams feeding the waterfalls.
Fishing is allowed (Tag & release only) mostly yellowfish, this river system is home to the endangered "Twee Rivier Rooivlerkie" fish which measures 10cm in length. This fish if caught on a small hook to be released without trauma if possible. Suikerbossie Guest Farm in accordance with their over the top hospitality allows guests to enjoy the fruit on the farm at no cost (if in season) We allow this on a "foraging" basis (Eat what you want on the spot) No baskets bags etc for mass collection please. Suikerbossie Guest Farm will appreciate our guests writing about their experience on the farm.